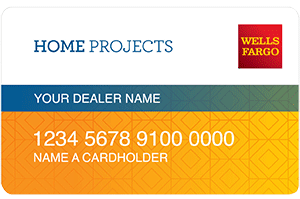 Buy now and pay over time
A Wells Fargo Home Projects credit card is an easy and convenient way to pay for goods and services. Plus, as a Wells Fargo Home Projects cardholder you can enjoy other great benefits throughout the year, such as:
Special promotional offers where available
Revolving line of credit that you can use for future purchases
Quick credit decision
Convenient monthly payments to fit your budget
Easy-to-use online account management and bill payment options
Buy now and pay over time
Microf offers Hassle Free rental purchase options making ownership of your residential heating and cooling system EASY!
Hassle Free Financing for all your heating/cooling needs
Restore the heating/cooling needs of the consumer with an affordable monthly payment
Lease Purchase Financing
Minimum Financial requirements needed for approval
Comfort made easy
Rent to Own Financing Solution
Microf's innovative rent-to-own strategy provides unmatched flexibility to consumers in our service areas through limited declinations and quick response times.
BUT GODLINESS WITH CONTENTMENT IS GREAT GAIN. FOR WE BROUGHT NOTHING INTO THIS WORLD,
---
AND IT IS CERTAIN WE CAN CARRY NOTHING OUT. 1 TIMOTHY 6:6