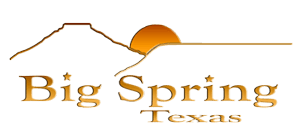 Ask About Expert Residential & Commercial HVAC
Serving the Big Spring, TX Area
Located at the crossroads of U.S. Highway 87 and Interstate 20, Big Spring, TX is the county seat of Howard County, Texas. Big Spring's name is derived from a large spring, seated at the base of Scenic Mountain. Boasting a population of over 27,000 residents, this thriving community is the home of thousands of hardworking Texan families.
Big Spring began with an agricultural economy and has become a major economic force in oil and gas production. Big Spring has grown to include wind energy production, transportation and a wide variety of healthcare services.
At ONEWAY Heating and Air Conditioning, we strive to bring efficient and modern residential HVAC services to the hardworking people and families of the Big Spring, TX area. We believe that heating and cooling services should be affordable, trustworthy and readily available--that is why we offer the best air conditioners and heaters on the market today.
We Service All Types of Air Conditioners
Amidst all the things the Big Spring, TX area is known for, the summer heat is definitely one of them. During the summer months, temperatures can rise in Big Spring, creating uncomfortable conditions for all. If you have elderly adults or young children in your home, the rising heat can become dangerous or even deadly. When it comes to air conditioners, rely on ONEWAY Heating and Air Conditioning! Our residential and commercial HVAC professionals have years of experience working on air conditioners of all brands and sizes. Whether you need AC installation or repair, our technicians have the skill, knowledge, and tools to get the job done correctly and efficiently. Give us a call today to discuss your air conditioning needs!
Contact Us Today to Learn More About Our Cooling & Heating Services
If you would like to learn more about our residential AC repair contractor or would like to schedule an air conditioning service appointment, please call us or fill out our contact form.
SERVING AREAS
We are proud to offer service to all of:
Midland/Odessa/Big Spring & surrounding areas, including:
Garden City, Stanton, Big Lake, Andrews, Monahans, Gardendale, Greenwood, Midkiff, St. Lawrence, Crane, Sterling City, Grape Creek, Water Valley, Rankin
ALL SCRIPTURE GIVEN BY INSPIRATION OF GOD, AND IS PROFITABLE FOR DOCTRINE,

---
FOR REPROOF, FOR CORRECTION, FOR INSTRUCTION IN RIGHTEOUSNESS. II TIMOTHY 3:16