AC Installation
Serving Midland, Odessa, Big Spring, Andrews, & Big Lake, TX
Living in the Midland and Odessa area, we need a break from the hot summer days. When you do come back inside, you want to feel the cool wave of air-conditioned air. If all you're feeling is the same temperature outside, it's time to check your air conditioning unit. Rely on us for residential and commercial AC repair services!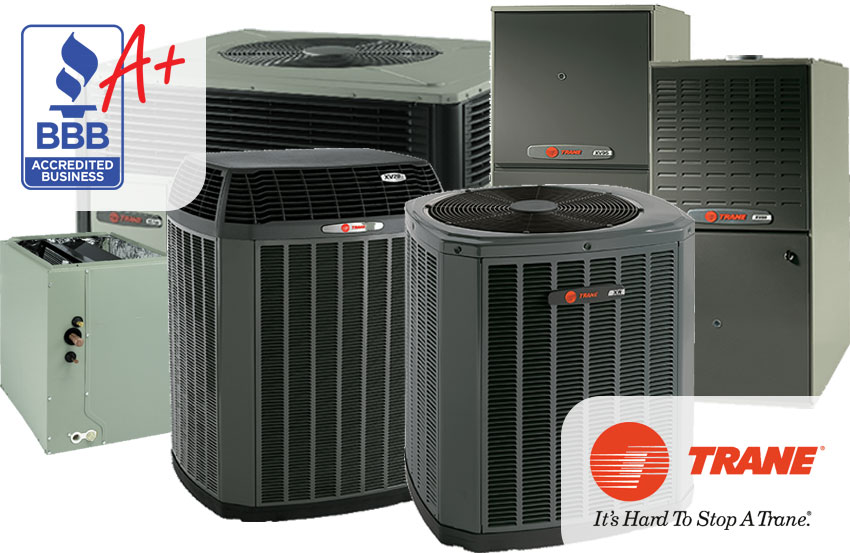 At ONEWAY Heating and Air Conditioning, we specialize in air conditioning installation and AC repair for both residential and commercial properties in Andrews and Big Spring, TX. As the area's reliable HVAC contractor, we will help you install a new system or replacement unit. Sometimes customers think "the bigger, the better" when it comes to an AC unit. However, this is not true and is most likely inefficient. An oversized unit is less effective and wastes more energy. In order to remove heat and humidity in the air, and cool the air properly, it is important to find the best sized unit for your home or office.
Call Today for Trane Air Conditioner Installation Services
At ONEWAY Heating & Air Conditioning, we provide Trane air conditioner installation services for your home or office in the Midland, Andrews, Big Spring, or Odessa, TX areas. Contact us today to make an appointment!
Do You Need New Air Conditioning Installation or Will Repair Work?
Figuring out whether your unit requires AC repair work or a full replacement can be a daunting task. Replacing an air conditioner can be an expensive endeavor, so it's important to make absolutely sure that your old unit is on its last leg before you do so. In most circumstances, AC repair can be possible, but at some point replacement becomes more financially prudent.

So when should you install a new air conditioner for your Andrews or Big Spring, TX home instead of repairing it?

1. If the Unit is More than 15 Years Old: A typical air conditioner has a 10-15 year lifespan. If your unit is acting up and it's at or older than that range, it might be more lucrative to opt for new air conditioner installation rather than repair. Remember, you're making an investment in your home: if your air conditioner is repaired only to act up again in a few months, it might be a more prudent choice to simply replace it.

2. If the Repair Cost is Too High: A good trick is to multiply the cost of your repair by the age of your existing unit in years. If the result is less than the cost of the new air conditioner you'd want to choose, then it is worth investing in AC repair work. If the result is more expensive, replacing the unit is worthwhile.

3. If Your Energy Bills Keep Rising: If your energy bills keep rising but your utility company hasn't raised rates, it might be a sign that your existing unit is struggling and should be replaced with a more efficient model.

4. If Your Current Unit is Struggling: Like all machines, air conditioners lose efficiency over time and will eventually need to be replaced. Part of this is due to normal wear and tear, but your current might not be equipped to handle the hotter temperatures of today. Installing a newer - or larger - unit might be a more cost-effective solution in the long run.
TASTE AND SEE THAT THE LORD IS GOOD.
---
OH, THE JOYS OF THOSE WHO TAKE REFUGE IN HIM! PSALM 34:8